Main content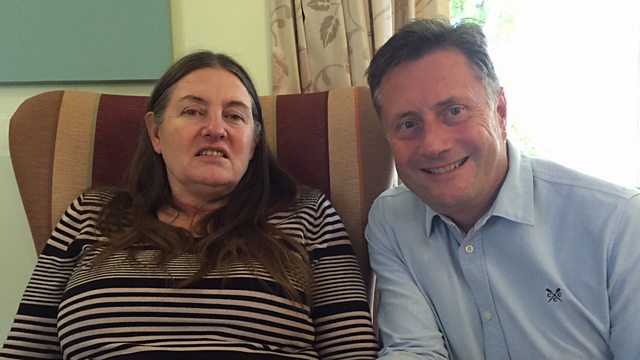 Philip's story: My wife got dementia in her fifties
A husband, whose wife developed dementia aged just 53, says seeing her illness progress has become "more and more distressing".
Philip Grant's wife Liza was diagnosed with a rare condition called Frontotemporal Dementia (FTD), after her family noticed "uncharacteristic" changes in her behaviour.
Liza displayed a "surprising lack of empathy" and "complete indifference" to people's feelings, Philip said. "She used to be the most caring of people", he added.
Philip, who is now a campaigner for Alzheimer's Research UK, eventually made the "most difficult decision" to put Liza in a care home. Here, he shares his diary of visiting her, eighteen months on.
This clip is originally from Afternoon Edition on Thursday 17 September 2015.
Duration:
Featured in...
The best current affairs interviews, insight and analysis from BBC Radio 5 live.
More clips from In Short