Main content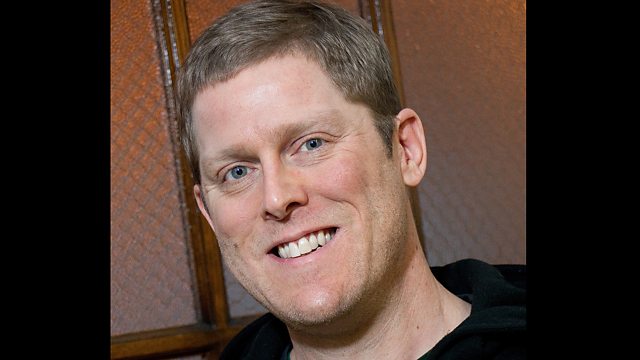 I was a White Supremacist
Arno Michaelis was a white supremacist and the lead singer of a rock band who sang racist songs but in 2012 he turned his back on his past and now works to improve race relations.
Arno Michaelis spent his youth preaching hate. He was a member of a white supremacist group and the lead singer of a rock band who sang racist lyrics to their saluting fans. After an incident in 2012, Arno reconsidered the direction his life was heading in and turned his back on his past life. He now works to improve race relations.
King Errisson is one of the most respected percussionists in the world. Still playing in his 70s, his musical journey started as a young child in Nassau in The Bahamas where he was born. Then as young man, following an unexpected appearance in the James Bond film Thunderball, he decided to try his luck in Hollywood. He's gone on to play with some of the jazz greats including the saxophonist Julian "Canonball" Adderley, as well as the stars of Motown and has also produced many albums of his own, incorporating his inimitable mix of what he calls 'Gumbo' music. Felicity Finch recently met him in Birmingham where he was on a UK tour playing with Neil Diamond.
After being given up for adoption by her mother in Senegal, Marieme Jamme spent time in an orphanage and 28 foster homes before being trafficked to France. She is now a leading tech entrepreneur and one of the UN's Young Global leaders.
Father Dan Doyle has spent the last 14 summers serving the southern-most congregation in the world. He's one of a select few Catholic priests from New Zealand who've been travelling to the remote Chapel of the Snows in Antarctica for the last 57 years. But a combination of cost-cutting measures and a diminishing population means that the American-run base has decided they no longer need the fathers' services and this year Father Dan won't be serving the ministry at the end of the world.
(Picture: Arno Michaelis. Credit: Arno Michaelis)