Main content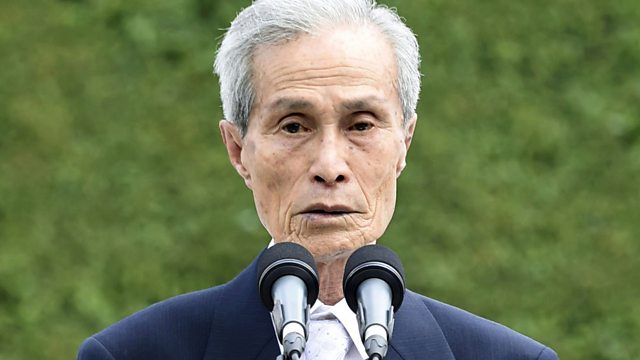 Is Japan Abandoning Pacifism?
New laws mean Japanese troops can fight overseas for the first time since World War Two. The impassioned debate over whether Japan is betraying its pacifist constitution.
Japan is a pacifist country - at least that is what its constitution says. The wording, introduced under the occupying forces after World War Two, seems unequivocal: "the Japanese people forever renounce war as a sovereign right of the nation".
But new laws championed by conservative prime minister Shinzo Abe introduce a broader interpretation of what the constitution does, and does not, permit. Abe calls it "proactive pacifism". Opponents say the laws are "war bills", betraying the pacifism that has, for many, become central to Japanese national identity. There have been dramatic scenes in parliament with opposition MPs in tears. The majority of the public are opposed and people have taken to the streets in their tens of thousands. So is Japan abandoning pacifism?
(Photo: Sumiteru Taniguchi. Credit: AP)
Last on
BBC World Service
Australasia & East Asia only
Broadcasts
BBC World Service

UK DAB/Freeview & Online only

BBC World Service

East Asia & South Asia only

BBC World Service

Americas and the Caribbean

BBC World Service

Australasia

BBC World Service

except Americas and the Caribbean & Australasia

BBC World Service

Australasia

BBC World Service

except Online, East and Southern Africa & West and Central Africa

BBC World Service

except West and Central Africa

BBC World Service

except Europe and the Middle East & West and Central Africa

BBC World Service

Americas and the Caribbean

BBC World Service

except Americas and the Caribbean

BBC World Service

Australasia & East Asia only