Main content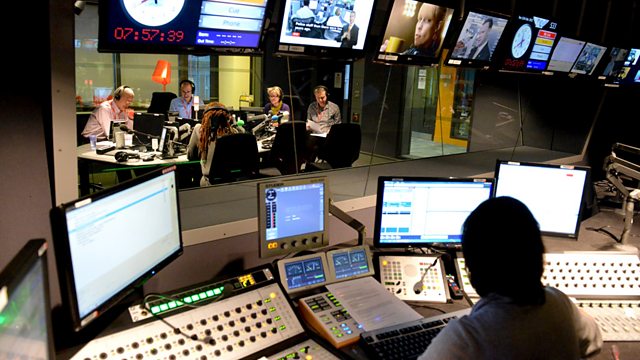 'Society is anything but normal here'
Northern Ireland has certainly improved since the Troubles, but how much has it changed?
Northern Ireland is a better place to live now than it was at the height of the Troubles, but has as much changed in the country as we think?
We spoke to Jude Whyte, who currently sits on the Northern Ireland Commission for Victims and Survivors, and Reverend Alan Irwin, rector of a Church of Ireland church in County Fermanagh. Both had family members murdered in the Troubles.
"Society is anything but normal here," Jude Whyte told the programme.
Twenty-nine walls divide the community, which divide white, English-speaking Christians from each other, Mr Whyte said.
"The level of distrust and dysfunction is so central to everybody's way of life here," he said.
"You can live your whole life in Belfast and never meet a Protestant."
It is a peace process very much based on fear, mistrust and deception, Reverend Alan Irwin said.
"People have have really been sold some sort of a sham," Reverend Irwin said of the perception of peace.
"The threat of terrorism still exists."
Podcast
Insight, analysis and debate as key figures are challenged on the latest news stories.