Main content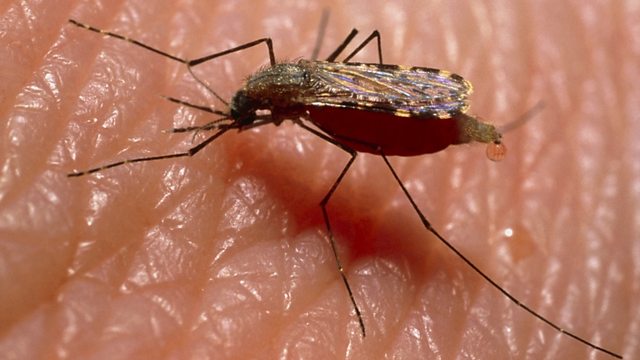 Malaria in Africa Halved Since 2000
The success in combatting malaria in Africa since the year 2000, and a study exploring links between antidepressants and violent crime in young people.
Claudia Hammond looks at new research revealing a dramatic halving of malaria cases across Africa since the year 2000. The widespread introduction of insecticide-treated nets to communities has made much the biggest impact. But what needs to be done to make sure progress continues? Claudia talks to Dr Samir Bhatt of the University of Oxford.
Is there a link between taking SSRI antidepressants and increased risk of committing violent crime? Professor of psychiatry Seena Fazel at the University of Oxford discusses his team's analysis of a huge database on antidepressant use and criminal convictions in Sweden. They found no association in people aged 25 years and older but they found a one in young people aged between 15 and 24 years old on low doses of SSRI's.
Also, how coffee can shift your body clock, portion size and over-eating, and how to banish musical earworms.
(Photo: Anopheles gambiae species of mosquito. Credit: Science Photo Library)
Broadcasts
BBC World Service

Online, South Asia, UK DAB/Freeview & Americas and the Caribbean only