Main content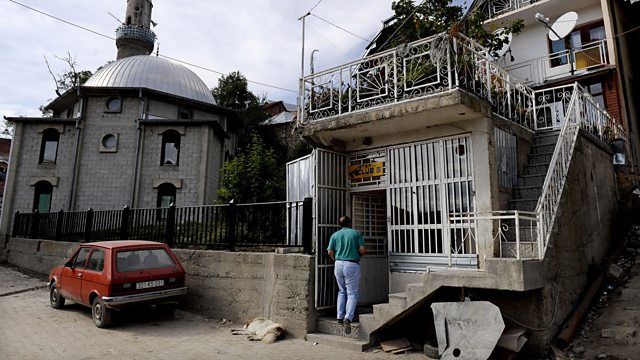 Restoring a Lost Web Domain
Restoring the former Yugoslavia's web domain, A renaissance in digital art, Eyes in the sky - measuring satellite images
In March 2010 every webpage with the domain address ending in .yu disappeared from the internet – the largest ever to be removed. This meant that the internet history of the former Yugoslavia was no longer available online. Dr Anat Ben-David, from the Open University in Israel, has managed to rebuild about half of the lost pages – pages that document the Kosovo Wars, which have been called "the first internet war".
Digital Renaissance
Is technology leading to a renaissance in the arts? Just like the invention of oil paint spurred the Renaissance in painting could digital tools be doing the same in today's art world? Tracey Logan visits the Saatchi Gallery in London to see emerging digital art from Asia and asks could exhibits like Flutter of Butterflies Beyond Borders be changing our cultural experiences forever?
Eyes in the Sky
Instant analysis of thousands of satellite images is allowing engineers to use these images as measurements. From calculating the levels of global oil reserves and the rates of construction in China to even working out how much money we are spending in shops, major advances in machine learning are allowing investors, businesses and governments to make better informed decisions about ventures and policies. James Crawford, CEO of Orbital Insight, a company based in California explains how they do this. As part of BBC's AI week, Azeem Azhar, technology entrepreneur and Click's Bill Thompson discuss the advances in AI and what they mean to us.
(Photo: A Kosovo Gorani man enters an internet cafe next to a mosque in the village of Globocica, 2009 © AFP/Getty Images)
Last on
BBC World Service
Australasia
Broadcasts
BBC World Service

except East and Southern Africa & West and Central Africa

BBC World Service

East and Southern Africa & West and Central Africa only

BBC World Service

Europe and the Middle East & Australasia only

BBC World Service

South Asia, Online, Americas and the Caribbean & UK DAB/Freeview only

BBC World Service

East Asia

BBC World Service

Europe and the Middle East

BBC World Service

except Americas and the Caribbean & Australasia

BBC World Service

Australasia