Main content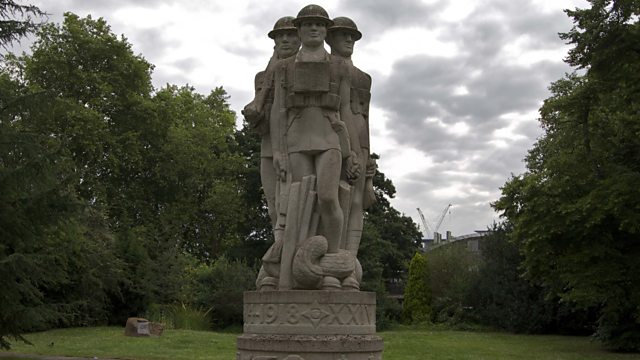 Battersea Park, London: Trouserless Tommies
Battersea Park is home to Eric Kennington's memorial to the 24th Division.
The sculpture depicts three soldiers including the writer and war poet Robert Graves.
The memorial was unveiled in 1924, and was nicknamed the Trouserless Tommies. From a distance it appears the soldiers are indeed, without trousers.
The soldiers alongside graves are said to be a Sergeant Woods who was detailed to look after Eric Kennington during his service as an Official War Artist and Trooper Morris Clifford Thomas who was another member of the 24th Division.
Eric Kennington had been invalided out of the army in 1915, but served as an Official War Artist between 1916 and 1919, and again in World War Two.
Location: Battersea Park, London SW11 4NJ
Duration:
More clips from World War One At Home