Main content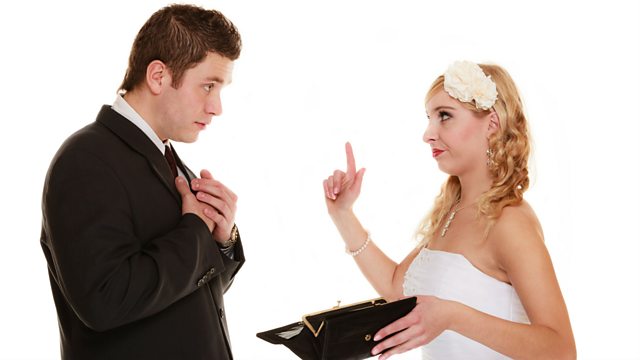 Married couples 'keeping finances secret'
Some 1.9 million married couples in the UK actively try to keep their finances secret from their partner, new research suggests.
Some 44% of married people don't know what their spouse earns, according to the research which was commissioned by credit report service company Noddle.
"More than half of Brits don't know how much debt their partner has," said Noddle managing Director Jacqueline Dewey.
"We're encouraging people to have full financial disclosure."
Relationship therapist Arabella Russell said feelings of guilt and shame were often associated with money.
"We're not just talking about hard cash," said the Relate therapist. "Often it's about how people feel about themselves and value themselves; money is about a lot more than just money."
Duration:
More clips from 02/09/2015