Main content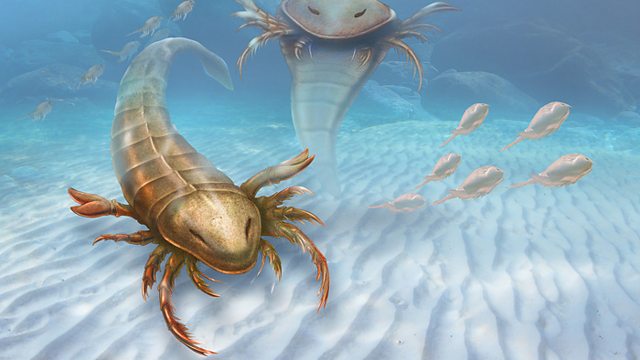 Giant sea scorpion discovered in America
American fossil of a sea scorpion is an "entire new species", says Dr James Lamsdell from Yale University.
The two-meter-long scorpion lived 467 million years ago and belonged to the eurypterids family, distant ancestors of the modern day spider.
"We had no idea that eurypterids could get so large so high up in the food chain at this stage of their evolution", said Dr Lamsdell.
This clip is originally from 5 live Breakfast on Tuesday 1 September 2015.
Duration: