Main content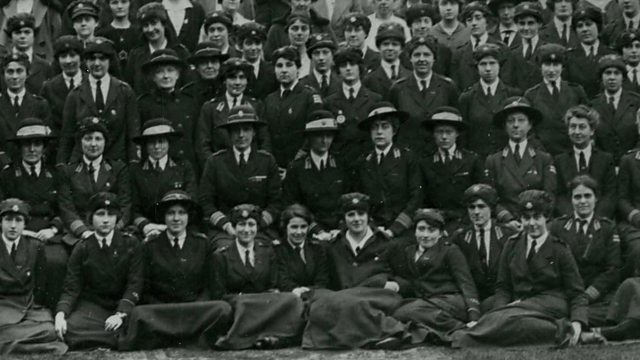 Devonshire House, Piccadilly: British Red Cross HQ during the War
The final occupancy of the house before it was demolished
Devonshire House was a grand ducal home in Green Park, Piccadilly.
At the outbreak of World War One the owner of the house, the Duke of Devonshire, offered the ground floor to the British Red Cross.
It became the organisation's wartime headquarters.
In 1914, the British Red Cross joined forces with the Order of St John to form the Joint War Committee.
Their main role was to help the naval and military services treat the wounded and sick.
By the end of the war the British Red Cross had provided more than 90,000 volunteers and well over £21 million had been raised through fundraising efforts.
After the war a Devonshire House Book was put together as a tongue in cheek memento of life and work in the building.
It included literary sketches, cartoons, and The Devonshire House Alphabet.
Devonshire House was left un-occupied after the British Red Cross moved out and was demolished in the 1920s.
Location: Devonshire House, Piccadilly W1J
Image: British Red Cross staff outside Devonshire House, courtesy of British Red Cross
Duration:
More clips from World War One At Home