Main content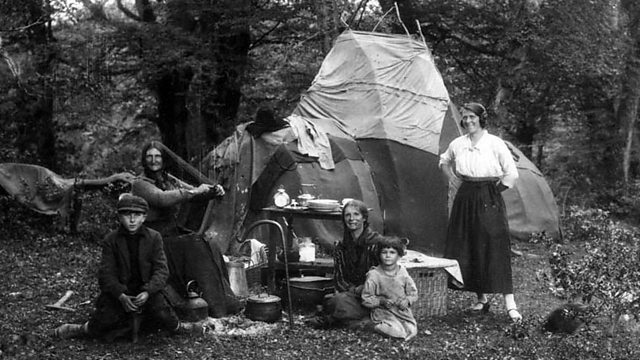 Thorney Hill: Travellers who Served their Country
The little known contribution of gypsy-travellers to WW1
There are hardly any academic histories of gypsy-travellers during World War One. But it's clear that many men fought for a country that hadn't always accepted them as the equal of other civilians.
In the New Forest and elsewhere, their names appear on war memorials which are among the few permanent records of their service.
The memorial at Thorney Hill in Hampshire records the deaths of Walter and Harry Pateman on the Western Front. The Patemans were among gypsy-traveller families who camped freely in the New Forest. The Romany and Traveller Family History Society records that a local brother and sister tried to encourage men to enlist during the war, presenting recruits with special buttons adorned with the letter 'R' for Romany.
The Society says that war service did nothing to improve the lives of gypsy-travellers. In 1926, free camping in the New Forest was banned and gypsy-travellers were restricted to seven compounds including one at Thorney Hill.
Location: Thorney Hill, Christchurch, Hampshire BH23 8DG
Image courtesy of Erica Arnold
Duration:
More clips from World War One At Home