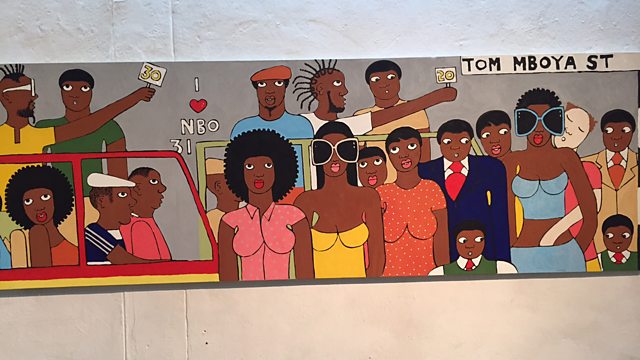 Michael Soi's "mirror to Nairobi's society"
Kenyan artist Michael Soi is known for using his canvases to provide an often affectionate but also critical commentary on the city of Nairobi.
And, as BBC Africa's Kim Chakanetsa found out, his latest exhibition - called 'I love Nairobi' - depicts the good and the not-so-good aspects of life in the Kenyan capital.
Featured in...
Listen to interviews, news and reviews of arts from Africa