Main content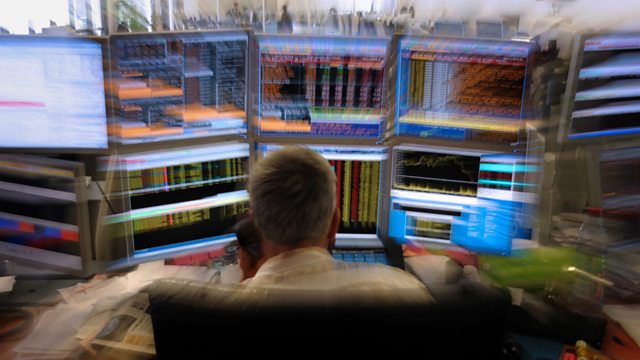 Crash, Contagion or Correction?
Is another financial crisis inevitable?
Are global financial markets on the edge of a precipice, or have the dramatic falls in China's markets been contained? After the crash of 2008, President Obama assured the world that secure measures had been put in place to prevent another financial crisis. But markets are fluctuating alarmingly and traders from New York to Shanghai are nervous about what the next few weeks will bring. Have we learned the right lessons from previous financial crises? And are we passing those lessons on to the economists of tomorrow? In this week's Newshour Extra, Owen Bennett Jones is joined by a panel of experts to consider if the global financial system is fundamentally flawed, or whether it's performing exactly as it should, self-correcting inflated markets to reflect fundamental economic realities.
(Photo: A Paris trader in August 2011. Credit: AFP Photo)
Last on