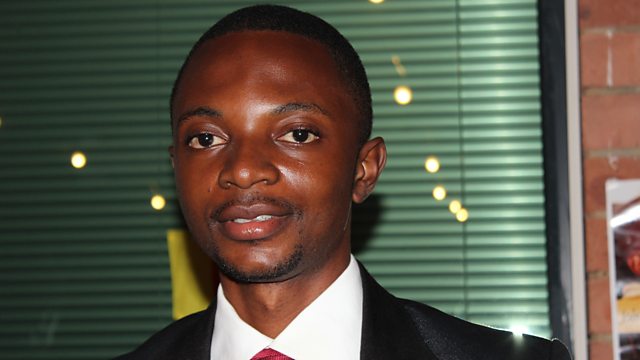 Saving Babies by SMS
Alain Nteff from Cameroon has come up with a system which connects women with medical help during their pregnancies
When he finished his education, Alain Nteff from Cameroon turned his back on the prospect of a career in America's Silicon Valley to help his local community. Shocked by the high level of infant mortality in his area, Alain came up with a system - called Gifted Mom - which connects women with medical help at key times in their pregnancies. He tells Matthew Bannister how it's saving the lives of mothers and babies in Cameroon.
Circus shows are not normally part of Palestinian culture. But now two young performers are aiming to change that. Fadi Zmorrod and Ashtar Muallem are staging a show called B-orders using physical agility to tell stories about their experiences of living in the Palestinian Territories. They've brought their show to the Edinburgh Festival in Scotland where Kim Chakanetsa went to meet them.
We meet the extraordinary story of the Indian Sikhs who are helping Italian farmers to save the cheese industry. For Outlook, reporter Maurizio Molinari went to a dairy in the Po' Valley in the Northern Italian province of Cremona to meet Sikh farm worker Onkar Singh and his daughter Jes and Italian farmer Franco Villa.
Laura Ulloa was just eleven years old when she was kidnapped by the Colombian rebel group the FARC. She was held in the jungle for seven months before being released, but remarkably, during that time, she says she began to understand why the FARC took her and even became friends with her captors. She tells Matthew Bannister her remarkable story.
Public transport in Kenya is a fast and furious business. Conductors on shared mini buses, or matatus, hurry passengers along by shouting at the tops of their voices, and there's no hanging around. So for disabled passengers who need time to get on and off, the experience is often an unhappy one. But one driver and conductor in Nairobi are trying to improve the experience for the disabled passengers on their route. Reporter Wairimu Gitahi joins them on their route.
(Picture: Alain Nteff
Credit: Gifted Mom)