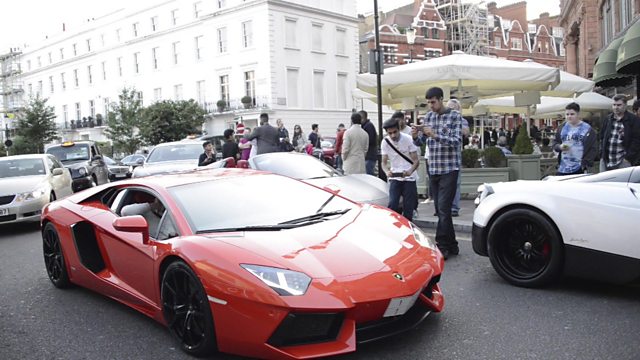 'Supercar season' hits central London
It is known locally as "supercar season", the period from July to August when some of the world's richest descend on Kensington and Chelsea in London, with their extraordinary cars in tow. The spectacle has caught the attention of car fans and petrol-heads from London and beyond, which means that on a Saturday night in parts of the borough, the revving engines and cheering spectators can last well into the early hours. Now the council is considering introducing a "supercar ASBO" to try to curb the disruption.
Robert Timothy reports from Sloane Street in the heart of Knightsbridge.