Main content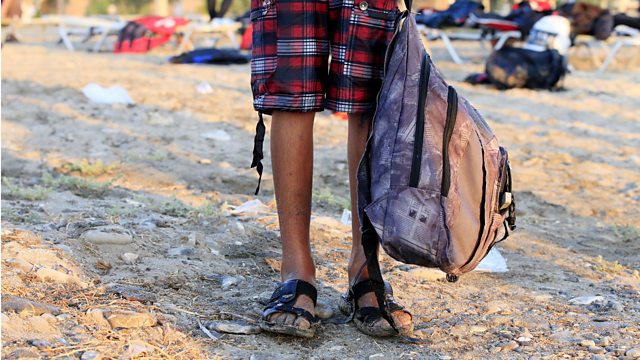 Migrant Crisis: What Else Could Europe Try?
Europe has so far failed to end what many see as a migrant crisis. We look for examples from other places, and times, from which the EU could learn.
Tens of thousands of migrants continue to queue at the borders of the European Union in search of a better life. Their journeys are often hazardous and thousands have drowned in the Mediterranean trying to reach Italy or Greece. Attempts to share the burden among EU member states have been dogged by internal politics. And Europe's actions so far have focussed on deterrence despite little evidence that such a strategy will work. So, in this week's Inquiry, we're asking what else Europe could try – and whether there are examples from other places, and other times, from which the EU's leaders could learn. We look at the 1980s resettlement process in response to the Vietnamese "boat people" crisis; we examine Australia's offshore processing of migrants; and we ask whether focussing on the "front line", helping those countries migrants are leaving, is a realistic option.
Presenter: Ruth Alexander
(Photo: Young migrant at Psalidi on Kos, Credit: Press Association Wires)
Featured in...
The reality of life as a migrant

Analysis, opinion, stats and solutions. How should governments respond?