Main content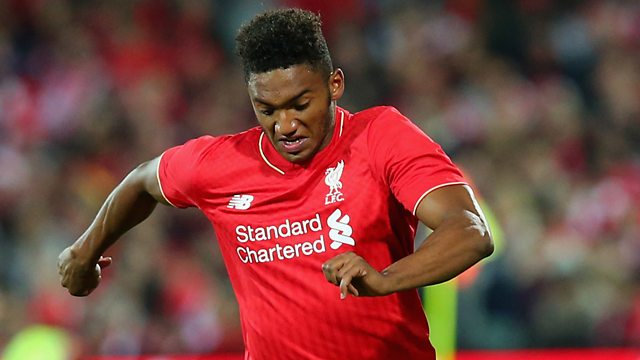 'At 17 he had the physique of a 26 year-old'
Liverpool defender Joe Gomez' physicality was his outstanding trait as a youth player at Charlton Athletic, according to his former captain.
Gomez, who at 18 has already forced himself into the Liverpool team, apparently had the physique of an adult from an early age.
He left Charlton this Summer for £3.5m and his former captain Johnnie Jackson was keen to sing his praises.
"He had the physique of a 26 year-old at 17." Jackson told Mark Chapman on 5 live Sport.
"He's unbelievably quick and strong. For a 17 year-old I hadn't seen someone that developed and ahead of their time for quite a while to be honest. He's the full package."
This clip was first broadcast on 5 live Sport on Monday 17 August 2015.
Duration: