Main content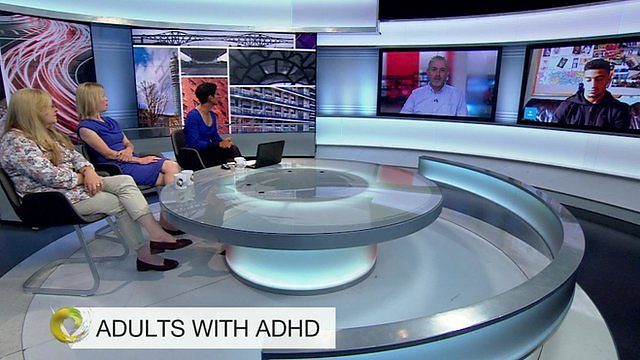 Dealing with ADHD in adulthood
Attention deficit hyperactivity disorder (ADHD) in adults is a "hidden" problem that needs better diagnosis, the charity for people with the condition, ADDISS, has said.
The symptoms include hyperactivity, a short attention span and impulsive behaviour.
It is the most common behavioural disorder in the UK affecting an estimated 2 to 5% of children and young people but there are no official figures for adults diagnosed.
Naga Munchetty discussed the issue with Andrea Bilbow, Chief Executive of ADDISS, the National Attention Deficit Disorder Information and Support Service, Dr Maria Jalmbrant, a Clinical Psychologist, Jonathan Lanham-Cook, a mental health nurse consultant who has ADHD and Olympic Judo athlete Ashley McKenzie, who also has ADHD.
Duration:
More clips from 17/08/2015
More clips from Victoria Derbyshire