Main content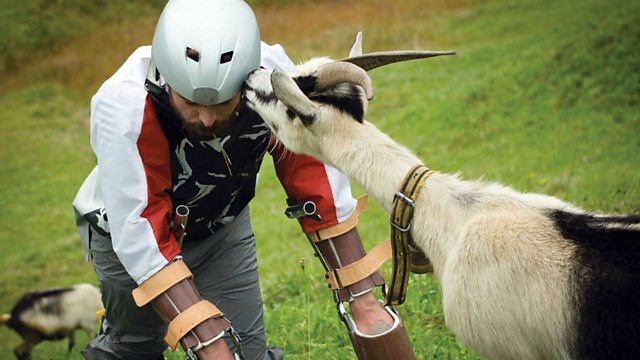 The man who lived as a goat
A London-based designer decided to escape the "existential" life of a human-being by living as a goat for a while.
Thomas Thwaites said he was dog-sitting when he thought "wouldn't it be nice to be an animal for a bit".
Thomas was funded by The Wellcome Trust and had special prosthetics made to fulfil the dream to "gallop through the hills and eat grass" with a goatherd in the Swiss Alps.
Photo credit: Tim Bowditch
This clip is originally from 5 live Breakfast on August 16 2015.
Duration: