Main content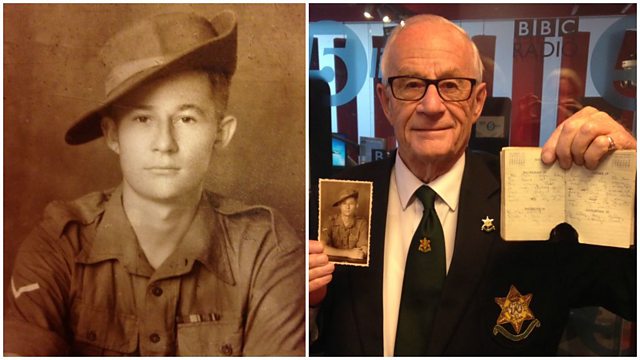 VJ Day: Veteran recalls 'lucky' moment he missed a bullet
A 90-year-old war veteran recalls being "nearly hit" by a gunshot from a Japanese soldier in Burma.
Vic Knibb said he was asleep with his head on his pack when "all hell broke lose" and he got a "thump on the back of the neck".
Vic recalls going back to his equipment after spending several hours fighting in "the pit" and realised a bullet had gone through his tin mug and his diary but had missed him.
"It must have come over my shoulder because the back of my head was quite sore where I'd been thumped - luckily it missed me".
The 15th of August marks the 70th anniversary of VJ day - the day Japan surrendered and the Second World War finally came to an end.
This clip is originally from 5 live Breakfast on August 15 2015.
Duration: