Main content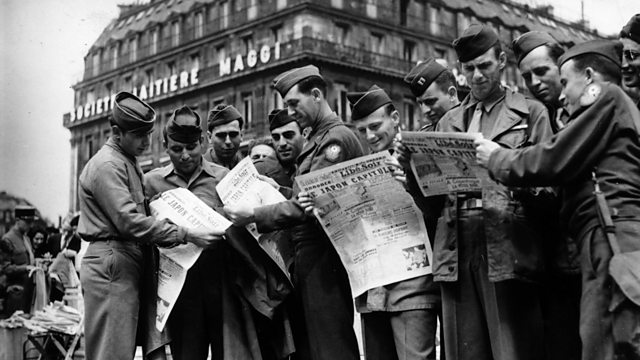 The Dulwich Boys
Seventy years ago, Japan surrendered and the Second World War ended - this became known as VJ Day.
However, when war with Japan first broke out at the end of 1941 Britain was unprepared: not least because almost no-one in Britain could speak Japanese.
The only place that taught the language was the School of Oriental and African Studies, now known as SOAS, part of the University of London.
As a result, an 18-month course was devised there for bright sixth-formers with a flair for languages.
These young men were called The Dulwich Boys, and many of them went on to be key players in the post-war relationship between Britain and Japan.
Nick Higham reports.
Duration:
More clips from 14/08/2015