Main content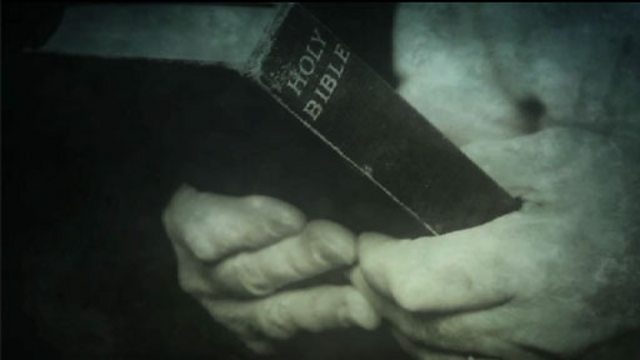 The Holy Bible
Nathan and Kirsty, two young Christians, explain what the Bible means in their lives and how they read it, follow its teachings and value its guidance.
Then Christian Bible is described: made up of 66 books, two 'Testaments' (39 books in the Old Testament and 27 books in the New Testament). It's been translated into over 500 languages and over 5 billion copies have been sold; the best selling non-fiction book ever. For Christians, it is God's word, full of guidance and wisdom, containing everything you need to know about salvation, about being right with God. The Bible is a complicated book; its many stories need applying to the modern world.
Many different versions of the Bible exist, some make it simpler for children, but Nathan and Kirsty are ready for the 'grown up' Bible, the full text, even though it is hard to find your way around such a large book. Kirsty has the bible on her phone, to make it easier to use and read. She has a paperback Bible to use in Church too; less distracting!
Bible readings are usually part of a church services and sometimes the children have the job of reading aloud for everyone to listen. Lara, 13, a bilingual Christian from Jerusalem has two Bibles, one in English and one in Arabic. The Christian minister gives the view that favourite stories, such as Daniel in the Lion's Den (Nathan's favourite), can help us understand ourselves and the world and help us see life in a new light. The story of Daniel teaches a messages of trust in God. Finding wisdom and learning from the Bible is part of Christian living in many different ways.
Duration:
More clips from My Life, My Religion