Main content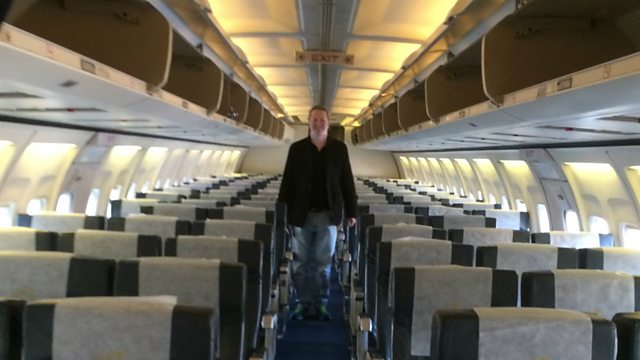 I'm the only passenger - but still no upgrade!
If you get annoyed by fellow passengers tipping back their seats and chatting to you when you fly, this would have been your dream flight. A man was surprised to find he was the ONLY passenger on a scheduled 737 flight from South Africa to Zimbabwe. He's Nigel Short - who also happens to be a famous English Chess Grandmaster.
(Photo: Nigel Short alone on his plane. Credit: Nigel Short).
Duration: