Main content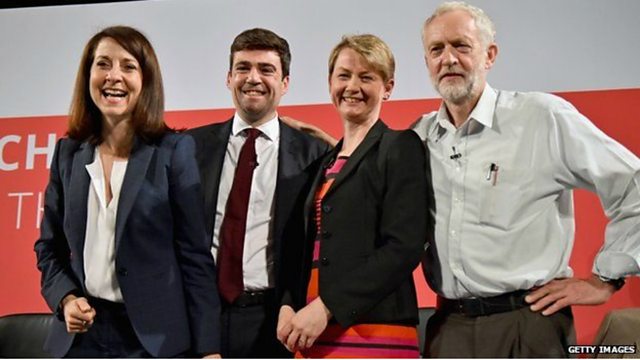 Tory: 'I have three votes for Corbyn in Labour election'
Conservative party member 'Charlie' says he will vote three times for Jeremy Corbyn in Labour leadership election after registering and thinks "thousands" are doing the same.
A Conservative party member has told 5 live that he's managed to secure three votes in the Labour leadership election - and intends to vote for Jeremy Corbyn as he will lead the party into "electoral oblivion".
'Charlie' - not his real name - who registered online by using three different email address, said he also used "the same house address, so I've had three membership packs turn up".
There have been calls to pause the contest over fears the process is being sabotaged by members of other parties.
But these have been dismissed by the party, who says efforts to weed out non-party supporters will continue up until results day.
Asked by Phil Williams whose names he used when applying, Charlie said "I've used my own name, my middle name, and my wife's name - so I've now got three votes in the Labour leadership election".
Charlie also told 5 live that he thinks there are "thousands" like him, and "it's every Tories' right to join the Labour party and vote for him (Corbyn)."
This clip is originally from Phil Williams on Wednesday 12 August 2015
Duration:
Featured in...
The best current affairs interviews, insight and analysis from BBC Radio 5 live.
More clips from In Short