Main content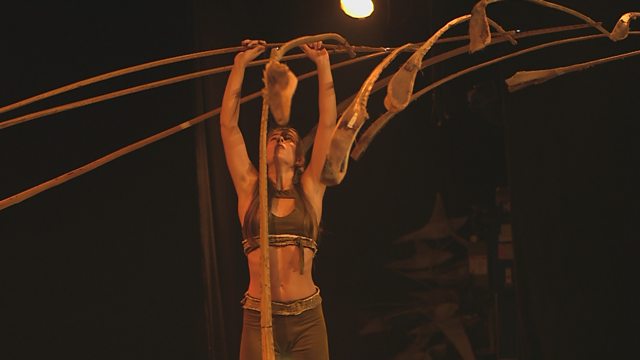 Wings in My Heart: The Sanddorn Balance
The Sanddorn Balance is the signature performance of Wings in My Heart. In this preview from their Fringe show at Big Sexy Circus, Marula Rigolo takes centre stage to perform the balance in her own style.
The youngest daughter of circus founder Maedir Rigolo - who for 15 years was the only person to perform it - builds a giant, delicate structure out of 13 palm leaf ribs and a feather.
The full show - featuring some of Europe's most talented circus performers - runs on 12-16, 18-23, 25-30 August 2015.
Duration:
Featured in...
The most amazing acts from across the 2015 Edinburgh Festivals.

The best bits of the Edinburgh Festivals of 2015
More clips from BBC at the Edinburgh Festivals