Main content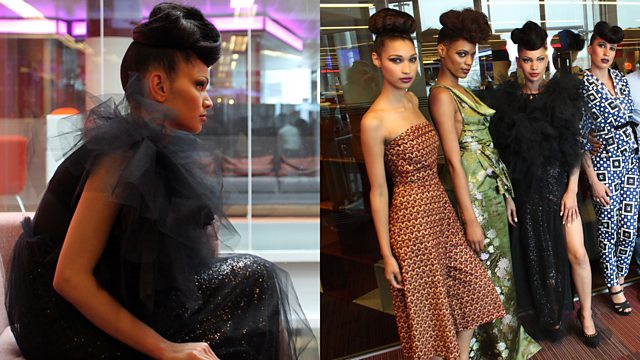 The dress 'inspired by the death of Cecil the lion'
The British capital is getting an injection of African colour, print and glamour, as the fifth annual Africa Fashion Week London kicks off today.
Both emerging and established designers will be taking their turn on the catwalk and this Friday we had some designers come and give us a little taste of their work right here at BBC Africa's UK offices.
Focus on Africa's Kim Chakanetsa spoke to one of the designers, Mary Martin, who told her the black dress in the above pictures was inspired by the death in Zimbabwe of Cecil the lion.
Duration:
More clips from Focus on Africa