Main content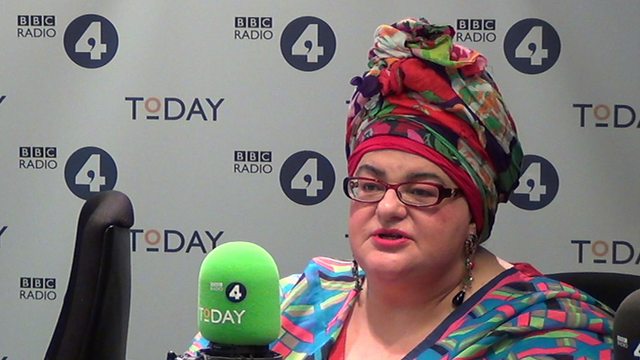 Camila Batmanghelidjh: 'Kids Company wasn't badly managed'
Camila Batmanghelidjh, of charity Kids Company that has closed amid accusations of financial laxity, poor governance; insists that it's problems are down to a high workload.
Charity Kids Company closed down on Wednesday 7 August. The charity which worked with disadvantaged young people, closed amid accusations of financial laxity, poor governance, and after the launch of a police investigation.
Founder of the charity Camila Batmanghelidjh insisted instead it wasn't down to bad management but instead having too many cases.
"We had not sufficient money for the numbers of children who were coming to our door, said Ms Batmanghelidjh.
"It is not about bad management on our part, it's about trying to sort out something society isn't dealing with," she said.
It comes a week after a last minute £3m Cabinet Office grant was given to the charity for restructuring, money the government is now trying to get back.
Ms Batmanghelidjh also told John Humphrys that she had to stop a young man from jumping in front of a train, following the closure of the charity.
Kids Company went on to use £800,000 of the government grant to pay its monthly wage bill, which led the Cabinet Office to ask for its money back and the closure of the charity with the loss of 650 jobs and services to thousands of young people in London, Bristol and Liverpool.
Duration:
More clips from 06/08/2015