Main content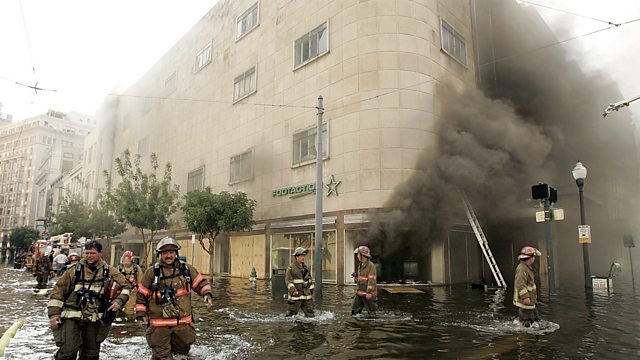 Lessons from Katrina
Learning from Hurricane Katrina; Islamic Climate Change Declaration; impacts of climate change on the sea; The latest chemistry from the US; Monitoring crops with mobile phones.
Ten years on from Hurricane Katrina we look at how the changes in management strategy of the United States' Gulf coastline can be applied in other parts of the world. Could low lying coastal zones around the world learn from the Louisiana coastal protection plan and start planning for disaster now?
Islamic Climate Declaration
Islamic environmental and religious leaders have drafted a declaration on climate change. The Declaration calls for "all people, leaders and businesses, to commit to 100% renewable energy" and focusses on "well-off nations and oil-producing states," to lead the way in phasing out greenhouse gases, no later than the middle of this century. We discuss the significance of this latest involvement of a world religion in the climate change debate.
West Antarctic Ice Sheet
New research published in the journal The Cryosphere this week suggests that the west Antarctic Ice Sheet could contribute up to 6cm to global sea level rise by the end of the century. The work adds to the growing body of evidence that the west Antarctic ice sheet will play a role in rising sea levels.
Deep Sea Coral
By the end of the century, rising carbon dioxide levels in the atmosphere could weaken the foundations of deep sea corals, according to a new study. The weakened structures could impact on other life in the ocean according to research from Heriot-Watt University in Scotland.
American Chemical Society
Jonathan Webb brings us the latest news from the 250th national meeting of the American Chemical Society.
Crop Monitoring Mobile Phones
Cameras on mobile phones could help farmers in the developing world to detect drought stress or diseases on crops. Research from the UK could help improve crop yield and reduce costs by detecting problems early.
(Photo caption: Firefighters arrive at a store on fire on Canal Street August 31, 2005 in New Orleans, Louisiana. Credit: Mark Wilson/Getty Images)
Presenter: Jack Stewart
Producer: Ania Lichtarowicz
Broadcasts
BBC World Service

Online, South Asia, UK DAB/Freeview & Americas and the Caribbean only