Main content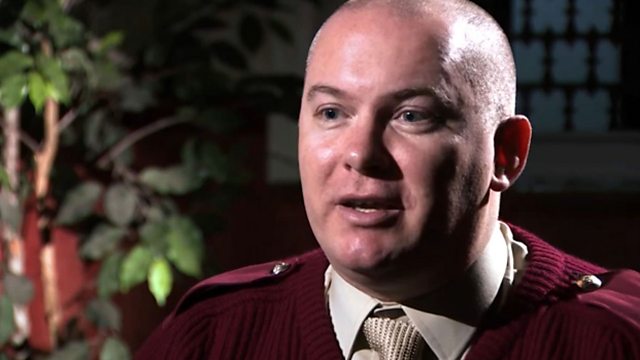 Soldier with a stammer: I was told 'you may never be promoted'
A Regimental Sergeant Major who has a stammer says he was told "you may never be promoted" when he first joined the army.
Warrant Officer Jimmy Lang said he told a Sergeant from the King's Own Borders that he wanted to join the forces at a careers office.
"He just looked at me and went 'you may never be promoted, you may never get to become an instructor.' I thought that was fair representation at the time," said Lang.
"But I thought, if you think I can't do that let me tell you something let me tell you what I can do. My ability shone through, my keenness to join shone through," he added.
This clip is originally from 5 live Daily Thursday 30th July 2015.
Duration:
Featured in...
The best current affairs interviews, insight and analysis from BBC Radio 5 live.