Main content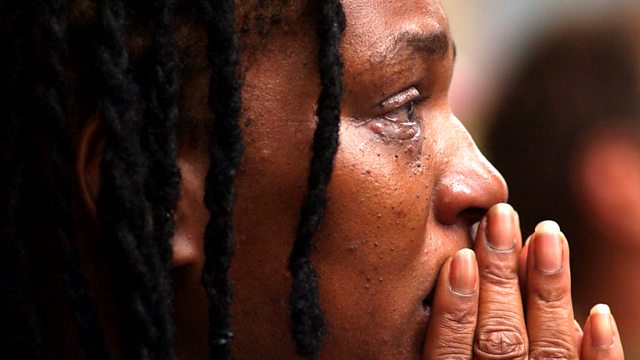 Grief
Grief and loss in different cultures, with Portuguese journalist Susana Moreira Marques, Indian academic Bharati Mukherjee and the American anthropologist Barbara J King.
Is grief a uniquely human condition or do animals also feel similar emotions? Bridget Kendall and guests explore how universal the grieving process may be, comparing rituals among Catholics in Portugal and Ireland to the Hindu rituals in India. Susan Moreira Marques is an award winning Portuguese journalist and writer, Bharati Mukherjee is an Indian born author and academic and Barbara J King is an American anthropologist who investigates the links between primate behaviour and human development.
(Photo: A woman grieves at the World Trade Centre, New York. Credit: Getty images)
Last on
BBC World Service
Australasia
Susana Moreira Marques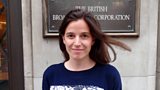 Susana Moreira Marques is a Portuguese writer and journalist based in Lisbon.  She is a former BBC World Service journalist and correspondent for Portuguese newspaper Público.  Her debut book "Now and at the Hour of our Death" is about grief and end of life care in a remote rural region of northern Portugal.
Bharati Mukherjee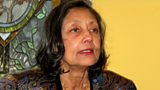 Bharati Mukherjee is Professor of English at Berkley, University of California.  Her short story "The Management of Grief" and earlier book "The Sorrow and the Terror" are based on conversations with bereaved families of a high profile air disaster, the bombing of an Air India plane off the Irish coast in 1985 which killed all 329 on board, most of them holiday-bound families who were Canadians of Indian extraction.

Photo Credit: Tennessee Reed
Barbara J. King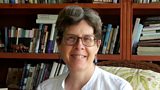 Barbara J. King is an American anthropologist at the College of William and Mary in Virginia with a long-standing research interest in primate behaviour and human evolution. She has studied baboon foraging in Kenya and gorilla communication at captive facilities in the United States. Her latest book is called How Animals Grieve. 
60 Second Idea to Change the World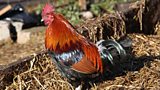 Barbara King's idea is to make ownership of a chicken compulsory for all children. She believes that during primary school, every child should be required to care for a chicken for at least one year's time: a named chicken who lives in a well-cared-for, free-ranging social group of hens and roosters. Through their natural curiosity and love of nature, our children would in this way learn that it's not only dogs and cats but other animals too who go through their days thinking and feeling about their own important concerns.
Broadcasts
BBC World Service

Australasia