Main content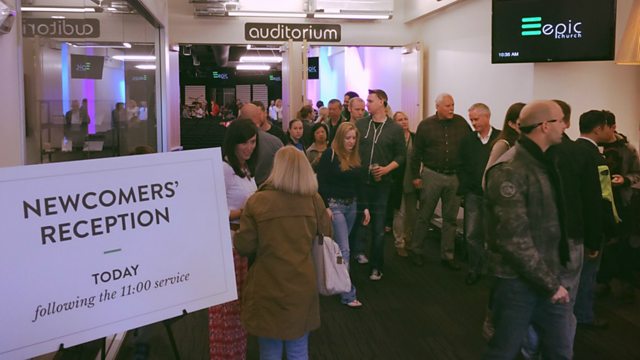 Religion in Silicon Valley
Can faith thrive in the hi-tech world of Silicon Valley?
Amongst the hi-tech, high pressure companies that make up the Silicon Valley in California there are buildings and beliefs that might seem at odds with the reason Silicon Valley exists in the first place. This is the home of the companies striving every day to shape a new future, pushing the boundaries of innovation and creating a new world where technology plays a bigger role that could one day mean that interaction between people, face-to-face, becomes all but obsolete.
Peter Bowes explores how traditional faiths co-exist with the all-consuming worlds of the tech companies - many of which have their own philosophies, cultures and belief systems. He finds a religious culture amongst the glass fronted buildings and meets the worshippers who have filled a spiritual void in their otherwise-successful Silicon Valley lives. Peter asks why some of the high-achieving and high-earning are searching for a sense of community in churches, such as the C3 in Palo Alto, which advertises itself with the sign, 'Religious? Neither are we!'.
He also joins the worshippers of the Sunnyvale Hindu Temple, to talk how their faith contradicts or complements the work that brought them to Silicon Valley in the first place. In a world where relationships are virtual and disconnected, he asks them how they marry their work in this hub of technological innovation with a faith that offers them connection to others.
(Photo: Epic Church, a new Christian Church in San Francisco, California, USA. Credit: Peter Bowes)
Last on
BBC World Service
except News Internet & West and Central Africa
Broadcasts
BBC World Service

except Americas and the Caribbean

BBC World Service

except West and Central Africa