Main content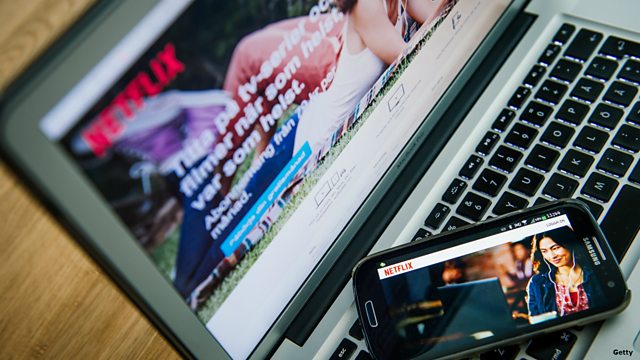 'Breaking point' for Cable TV Firms
Billions of dollars are wiped off the value of the world's biggest cable TV firms as more viewers opt for online streaming services. Plus, the professionals fleeing Venezuela.
Some of the world's biggest cable TV firms see almost $40bn wiped off their share values on fears more and more viewers are deserting them for online streaming services like Netflix. One analyst says this could be the "breaking point" that sees beleaguered firms like Disney, Viacom and 21st Century Fox fight back with their own streaming offerings.
Some of the brightest minds in Venezuela are deserting the country as its economy teeters on the brink of collapse. We talk to one recruiter who is desperate for them to stay.
We reveal who has won one of the most prized scholarships in world cooking, and staying on the food theme Kai Ryssdal from our sister station Marketplace tries out the new business giving you all the ingredients for a family meal - if you do the cooking.
And as North Korea announces plans to create its own time zone by moving its clocks back 30 minutes, we delve into the politics of time zones.
We're joined throughout the programme by Sean Turnell, from Macquarie University, in Sydney.
Picture: Netflix on laptop and phone/Credit: Jonathan Nackstrand, Getty Images