Main content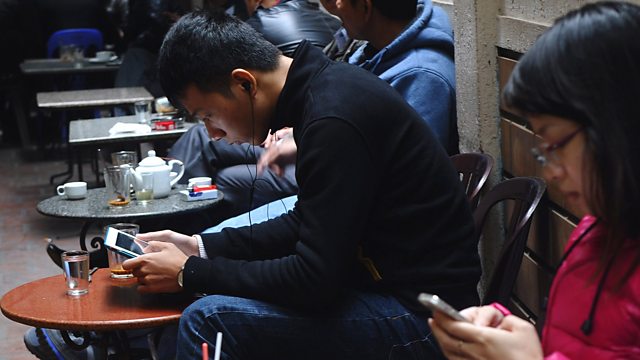 Wi-Fi Aware Connects Smartphones
Wi-Fi Aware makes smartphones more aware of their surroundings; mHub's opening in Malawi; App transplants via MuScalpel; ICANN responds to allegations of a cover up
Click talks to Kelly Davis-Felner of the Wi-Fi Alliance about the latest developments of Wi-Fi Aware which will make smartphones more aware of their surroundings by detecting one another and sharing information, helping to create a new breed of proximity services.
First Tech Hub in Malawi
Malawi's first Technology Hub mHub opened recently. mHub aims to be an open space where ideas grow into viable technology solutions that can transcend into sustainable business models. Its goal is to become a leading ICT think tank in Malawi and the region. Click is joined by Rachel Sibande, mHUB founder and CEO.
MuScalpel
A new tool has been developed by researchers in London which enables useful features from one app to be transferred into a different app automatically and quickly. A standard software extension process that normally took twenty days took the new tool – MuScalpel – just over one day. The method is akin to organ transplantation in that code for desirable features, such as autosave, bookmark or language translate, is identified in one app and then transplanted into a different app. Click hears more about MuScalpel from the lead researcher, Mark Harman.
ICANN dotAfrica Response
Following allegations of mishandling and incompetence in assigning the domain name dotAfrica, Click talks to ICANN's Akram Atallah, President of Global Domains Division.
(Photo caption: Customers use wireless devices at a coffee shop © HOANG DINH NAM/AFP/Getty Images)
Producer: Colin Grant
Last on

Broadcasts