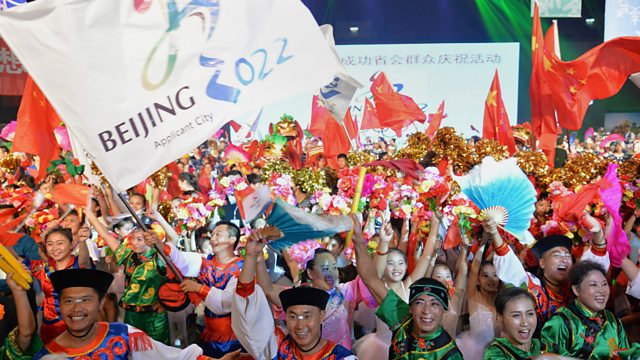 The End of Olympic Bidding?
Is it time for one venue to host the Olympic games every four years? We hear the arguments for and against after learning that Beijing will become the first city to host the summer and winter games after their bid for the 2022 Winter Olympics was successful.
We hear from a shark attack survivor and speak to Richard Whitehead, a British Paralympic gold medalist, about the legacy of the London 2012, as we countdown a year to the start of the Rio games in 2016. We also hear from George Gregan, the Former Australia Rugby Union player who swapped facing the All Blacks for preparing Flat Whites.
Sporting Witness goes back to the 1964 Tokyo Olympics when the native American Billy Mills pulled off one of the great shocks in the games history by winning the 10,000m.
(Photo: Beijing bid party celebrate hosting the 2022 Winter Olympics. Credit: Getty Image)
Last on