Main content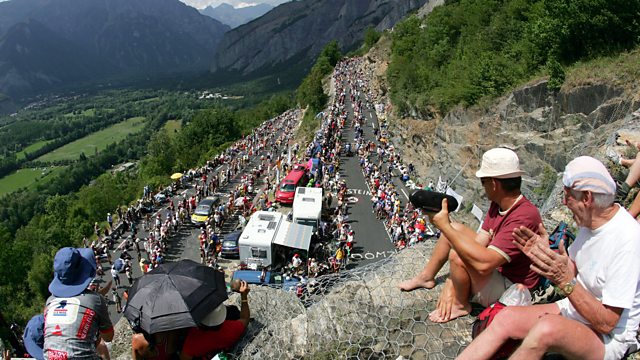 Why is Alpe d'Huez 'cycling's Wembley'?
Find out why Alpe d'Huez is known as "the greatest climb in cycling"
Why is Alpe d'Huez, the mountain that will host stage 12 of the 2018 Tour de France, known as "the greatest climb in cycling"?
In 2015, 5 live Sport met locals, cycling tourists and fans camped out on the 13.5km climb to find out more. Hundreds of thousands of cycling fans are expected to line the route on race day.
Peter Cossins, cycling journalist and author of 'Alpe d'Huez' and 'The Monuments', says it's where every professional cyclist wants to win, especially the climbers.
"If you win at Alpe d'Huez, your name goes on one of the 21 signs that are on each of the bends - your name goes up forever," he says. "For them, it's greater than winning the World Championships as it's a permanent reminder of what you've done."
The first Tour de France ascent of Alpe d'Huez was in 1952, but it was in the 1970s when it gained its iconic status, says Cossins.
"When the Tour started to fall in love with summit finishes in the 1970s - when television got more involved with cycling - they wanted the finishes packaged into a neat little hour at the end of the day," he says.
"A summit finish on Alpe d'Huez was perfect for that: the riders climbed it in an hour. It meant perfect television."
Duration:
More clips from In Short