Main content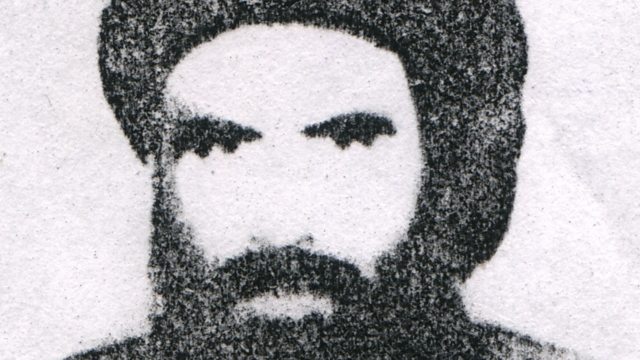 Meeting Mullah Omar
Memories of Mullah Omar; how to name a panda; all change for enclave-dwellers; the second Suez Canal; South Asian star Runa Laila; and why Venezuelans love fortune tellers.
Mullah Omar, the former leader of the Taliban in Afghanistan, was highly secretive and reclusive. Few journalists ever met him but one who did was Daud Junbish - an Afghan journalist with the BBC. He met Mullah Omar in 1996 and went on to interview him several times for the BBC. He told David Amanor about some of those conversations.
How to name a panda
It's been a big week for the world's most popular zoo animal. The oldest-ever panda in captivity, Jia Jia, celebrated her 37th birthday in Hong Kong. And there was a first birthday party for the world's only surviving panda triplets. How do you name these animal VIPs? Carol Yarwood of BBC Chinese gives us six rules for naming a panda.
An end to enclaves
BBC Bangla's Amitabha Bhattasali talks to us from the border between India and Bangladesh, where he's reporting on a historic exchange of territories. There are more than 100 Indian enclaves inside Bangladesh, and more than 50 Bangladeshi enclaves inside India. Enclave-dwellers are effectively stateless, with no provision of schools, hospitals, roads or electricity. The two countries have finally agreed to end this situation, from midnight on 31 July.
The new Suez Canal
As Egypt prepares to open a new channel along part of the Suez Canal, BBC Arabic's Sally Nabil reflects on the place of the canal in Egyptian hearts and minds. It's iconic, revered and profitable, and officials have dubbed the new waterway 'the Great Egyptian Dream'. Sally tells us about her childhood images of the canal, and her feelings on reporting on this latest development.
Celebrating Runa Laila
This year is her 50th in the music business. Runa Laila started her career at just 13. She was born in East Pakistan - now Bangladesh - and has built up a huge following. Some say she is the most popular singer in South Asia. Runa Laila was in London recently to sing at the Houses of Parliament. Pulak Gupta from BBC Bangla met and interviewed her and talks us through her enduring appeal.
Venezuela's obsession with predictions
In times of political tension, Venezuelans flock to fortune tellers. These wise ones who claim to know the future have hundreds of thousands of followers on Twitter, and TV shows and organisations pay them huge sums to go to social gatherings to share predictions for the country and members of the audience. BBC Mundo's Daniel Pardo seeks out Venezuela's favoured fortune tellers to find out what he might be reporting in the future.
And Fifi shares her favourite stories from the web this week
(Photo: Getty Images)