Main content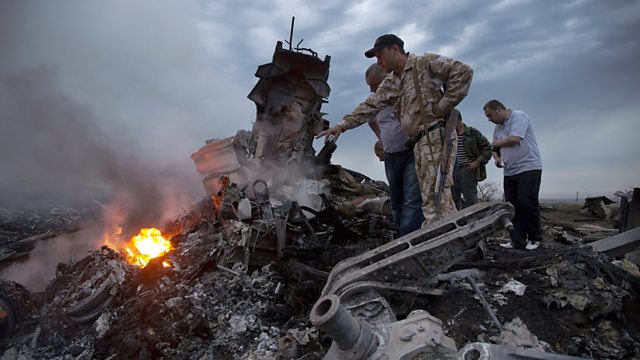 Russia vetoes MH17 tribunal at UN
Russia vetoes MH17 tribunal at UN, Migrant crisis in Calais, climate change and teen brides in Bangladesh.
Russia has used its veto at the United Nations to block the setting up of an international tribunal to prosecute those who shot down a Malaysian airliner over eastern Ukraine a year ago. The Security Council was considering a draft resolution from Malaysia, the Netherlands, Australia, Belgium and Ukraine. The Kremlin says President Putin, considered it inappropriate to set up a tribunal before a separate Dutch-led inquiry delivered its findings. The Ukrainian president, Petro Poroshenko, said Russia's veto spoke for itself.
The French government says the operator of the Channel Tunnel has agreed to important investments to improve security at its terminal in Calais. Hundreds of migrants have been attempting to reach Britain, disrupting train services. France has deployed an extra 120 riot police to Calais. The British government has defended its response to the crisis. On Tuesday it promised a further $10m dollars towards improving security at Calais.
Bangladesh is on the frontline of climate change - millions have already been displaced. The prime minister of Bangladesh Sheikh Hasina has estimated that climate change may displace more then 30 million people by 2050. What is less known is the devastating effect this is having on the lives of millions of teenage girls. Farhana Haider visited Bangladesh to look at the human impact of those numbers.
(Photo: People inspect the crash site of a passenger plane near the village of Grabovo, Ukraine. Credit: AP)
Last on

Broadcast