Main content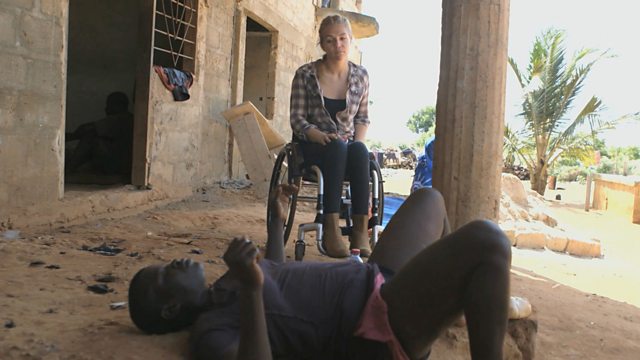 Sophie visits the Adwuma Prayer camp
Sophie Morgan meets some of the patients at the Adwuma Prayer camp in Ghana who have been brought to the camp against their will by their families and are even chained up so they can't escape.
Beyond the appalling living conditions and complete denial of basic human rights, Sophie is outraged to see that 26-year-old Grace is being hit by the owner of the camp, Madame Irene.
Duration:
More clips from The World's Worst Place to Be Disabled?