Main content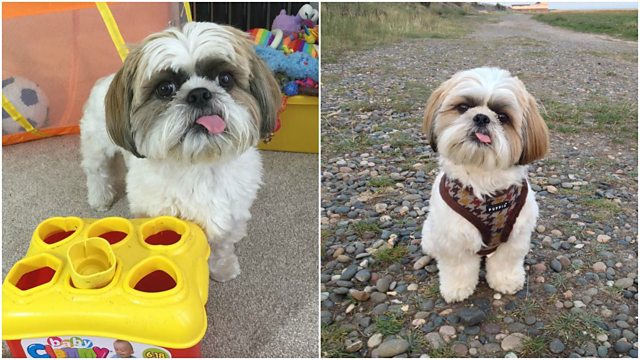 Cooper: The dog too clever for Britain's Got Talent
Cooper the shih tzu can count, identify shapes and stick his tongue out on command. Films of the dog have been watched more than a million times on YouTube, and he's even been declared "too good" for Britain's Got Talent.
Although the breed is not known for its intelligence, Cooper's owner Kirsty said he's a "fast learner" and has "a very long attention span for a dog".
Speaking to 5 live's Sam Walker, Kirsty who's also a member of MENSA, said Cooper was top dog at puppy class and was even given "extra homework".
This clip is originally from 5 live Breakfast on July 19 2015.
Duration: