Main content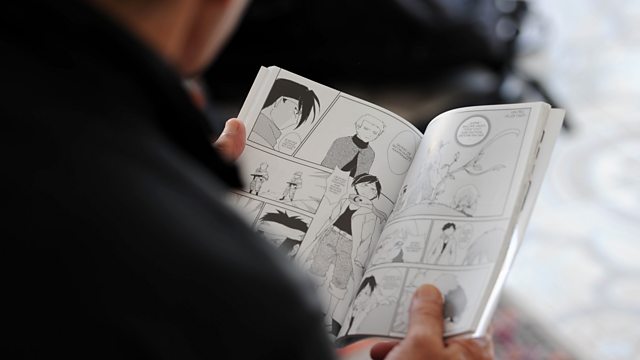 Manga Series Banned in China
China bans successful Japanese manga series Death Note to 'protect the healthy development of youth'.
In China, the hugely popular comic series, Death Note has been banned. It is a Japanese comic series that tells the story of Light Yagami - a teenager who discovers a notebook that allows you to kill anyone by simply writing their name down on the pages. Despite the ban, Japanese animation continues to flourish through informal channels.
We explore themes of nostalgia which was at the root of the 'growing up' hashtags. It began with #growingupblack which then spawned a host of copycat trends which included growing up Mexican, growing up Bengali and growing up African. We ask a comedian and a comedy writer why they thought the hashtags struck a chord with millions of people. Joining us in the studio is comedy writer Yasmeen Khan.
(Photo: Man reading a comic book. Credit: AFP/Getty Images)