Main content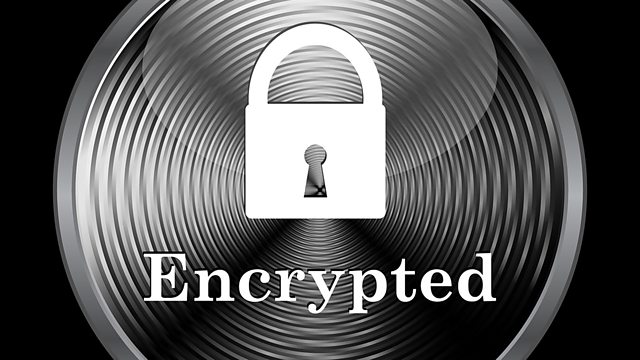 Encryption
Encryption lies at the heart of our digital lives, but the human need for secrecy stretches back thousands of years. Why do we need to keep things secret?
We use encryption every day - in our bank transfers, on our mobile phones and whenever we buy anything online. Yet what is it and why is it so important? Mike Williams explores cryptography from the Roman Caesar Cipher to modern day computer encryption.
Classified as a munition in the USA until the late 90s, lawyer Cindy Cohn recounts the court case she fought which helped put computer encryption into the public's hands. Science writer Simon Singh talks us through some the mathematics behind the ciphers and Andrew Clark, a specialist in Information Forensics details the darker side of encryption, through its uses in crime.
Encryption also plays into our obsession with secrets, puzzles and hidden messages. We hear from a fan of the electronic duo, Boards of Canada, who obsessively followed a trail of encrypted clues left by the band in 2013. Finally, encryption lies at the heart of the debate about national security and individual privacy. We hear from an anonymous contributor from Pakistan where the use of encryption is restricted.
(Photo: Encrypted icon of a padlock and its keyhole. Credit: Shutterstock)