Main content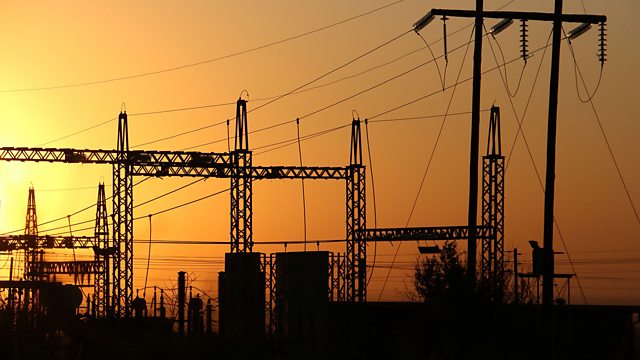 South Africa Unplugged
South Africa is suffering rolling blackouts that are expected to continue for years. Neal Razzell reports on a crisis that some fear could threaten the country's very stability.
South Africa produces about half of all Africa's electricity. But it is now having to endure rolling blackouts on an almost daily basis, and few people expect the situation to improve anytime soon. Known as load shedding, the programme of scheduled power cuts is not only a profound inconvenience, but is leading to violent protests and bitter resentment of the ANC government, even among its supposedly invincible power base in the black townships. In this programme, Neal Razzell travels to South Africa to find out why this crisis has arisen and how it is affecting life in the once optimistic Rainbow Nation.
Planning errors, labour disputes, and poor maintenance all play their part in the problem. Yet so too does the need to extend power to numerous poor black areas, once denied electricity. Meanwhile, others living in township areas believe they should have a right to energy, free of charge, and some of these routinely steal electricity, adding to the challenges faced by the debt-ridden national generator, Eskom.
(Photo: South Africa's electricity pylons)
Clips