Main content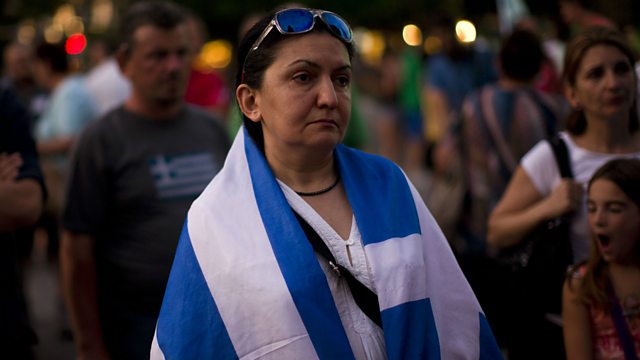 Peston: 'Greece will be trapped in poverty for years'
The International Monetary Fund (IMF) has fiercely criticised the bailout deal offered to Greece by the eurozone.
The devastating critique suggests that if the deal goes through in the way that Germany wants, Greece will be trapped in poverty for years and ultimately be back in acute crisis, said BBC Economics Editor Robert Peston.
"Why would Greek MPS vote for a deal that IMF itself has said is not in Greece's interest?"
The IMF suggests the amount of debt being heaped on Greece is completely unsustainable, added our correspondent.
Late on Tuesday, the IMF made public advice it had given to the Eurogroup of finance ministers at the weekend. That advice included proposals that would see some of Greece's enormous debt written off.
"The IMF says that the only way to save Greece is for colossal amounts of debt to be written off by the rest of the eurozone," added Robert Peston.
"The Germans are nowhere near being in a position to accept that."
Duration:
More clips from 15/07/2015