Main content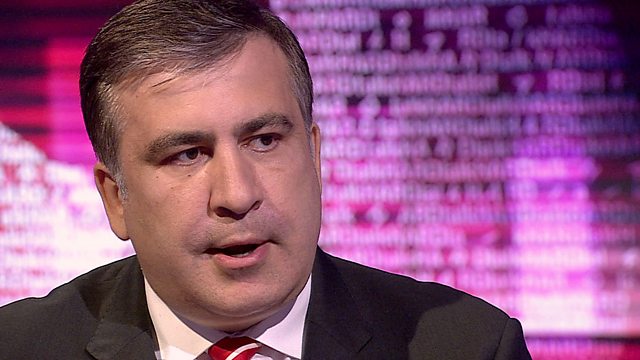 'Curbing corruption will make Ukraine more stable'
Mikheil Saakashvili is the former president of Georgia who in May was appointed governor of the strategically important region of Odessa by President Poroshenko of Ukraine.
He says his focus is on tackling corruption and says US money is being used there to help reform policing and customs services.
If the region remained poor and corrupt it would be much easier for outside forces to stir up ethnic divisions, he said.
"However if we manage to curb corruption, which I thnk we will ... if people are no longer abused by the government and forced to pay bribes, if there is better infrastrucutre and roads, then of course Putin is going to lose," he said.
Duration: