Main content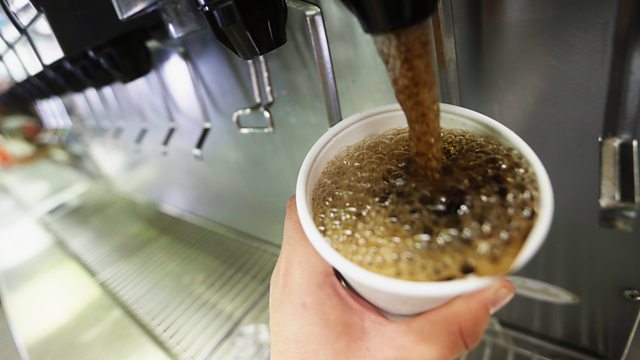 'People simply aren't aware'
In its Food for Thought report - a major report on unhealthy diets - the BMA calls for the extra money raised to be used to subsidise fresh fruit and vegetables.
"People simply aren't aware of the amount of sugar they are consuming unknowingly," said Dr Shree Datta, a member of the BMA's board of science committee.
Many people were unaware that a single 330mm can of sugary drink contained nine teaspoons of sugar, added Dr Datta.
"We've got to look at the problems caused by sugar – diabetes, obesity and tooth decay."
The government should intervene, she added, as Mexico had to great effect in the past year with its sugar tax.
Duration:
More clips from 13/07/2015