Main content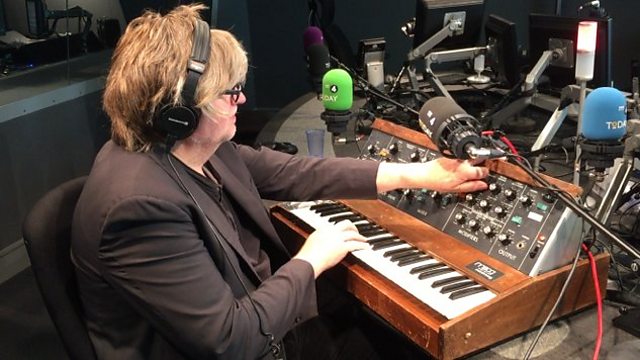 It's "Moog" not "Moog"
Even if you don't know about the Moog synthesiser, you'll more than likely recognise the sound.
Invented by Dr Robert Moog in the mid-60s, it changed musical history. It allowed musicians to create and manipulate electronic sounds using changes in electrical voltage.
It was the first synthesiser that general musicians could afford, said Will Gregory, leader of the Will Gregory Moog Ensemble.
"It's just very beautifully laid out and some of the things that are on it you still see on modern synthesisers, like the pitch bend and the modulation wheel".
Mr Gregory said he preferred to describe it as analogue, not digital, "because it's not actually 1's and 0's running around it, it's just waves."
It's ten years since Dr Moog died, and three nights of tribute performances started Wednesday night at the Barbican in London.
Duration:
More clips from 09/07/2015

More clips from Today