Main content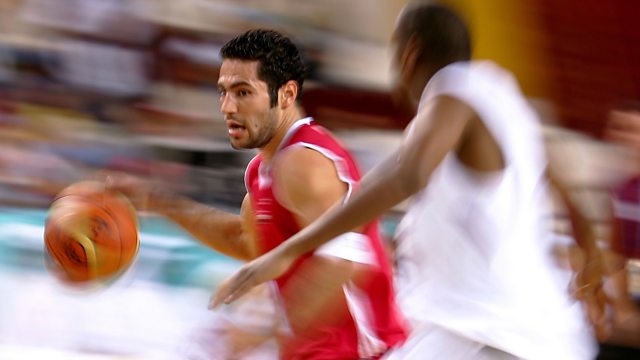 Basketball was My Escape From Syria
Syrian basketball star Michael Madanly on being in exile
Michael Madanly is one of Syria's most famous basketball players. Basketball was once one of the country's top spectator sports and Michael was a household name, playing for the league champions Al Jalaa and the Syrian national team. But when war broke out in 2011, Michael fled the country. He went first to play in the Chinese league and has now moved to the Philippines.
Singto Numchok is one of the biggest pop stars in his native Thailand. His music is inspired by the country's beach and surf scene and he famously introduced the ukulele to Thai pop. Singto is now launching his first international single. He performs in the Outlook studio, and chats to Matthew about his life and music.
Sadia Azmat is a young comedian with an interesting take on life as a British Muslim. She combines bright headscarfs with rude, often politically sensitive material in order to mock and challenge the stereotypes she encounters in daily life.
12 year old Jose Canoy is autistic, and his family decided that he would not do well in mainstream school. But they did not want him to stop learning. So they set up a special café in their home town of Manila in the Philippines, as a place for him and other young adults with autism to learn practical skills. Today, the Puzzle Café is run by Jose's older siblings.
Reporter Aurora Almendral went to the café to meet them.
(Picture: Syrian basketball player Michael Madanly (Left) on the court
Picure credit: Getty Images)