Main content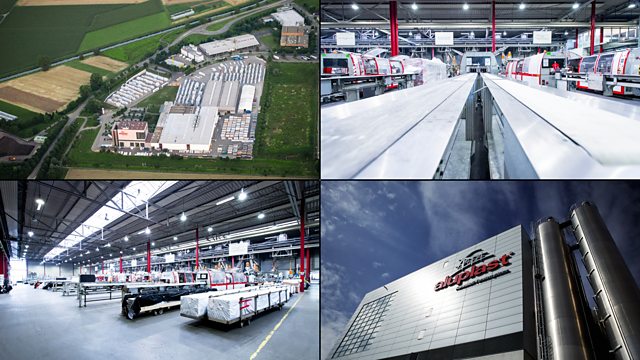 Five reasons why Germany is more efficient than the UK
On average, the UK produces 30% less per hour than workers in Germany, but why is that?
As the Chancellor prepares to deliver his budget, 5 live Daily followed businessman Will Tyler to the Rhine Valley.
He was keen to find out what lessons could be learned from a company called Aluplast, which makes PVC door and window systems. It has a turnover of 250m Euros and employs around 1,300 people.
Mr Tyler who runs design and graphics company Octink gave us his five reasons why he believes what he's seen at factory Aluplast, pictured above, makes it more efficient than a typical British company.
Duration: