Main content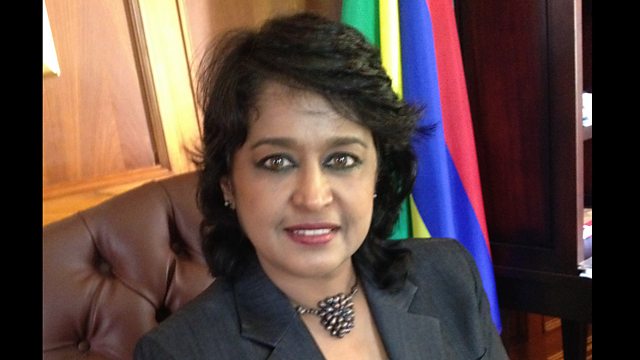 From Plant Scientist to President
Mauritian Scientist Dr Ameenah Gurib-Fakim, who became President of her country at very short notice.
A respected scientist who has built an illustrious career studying plants rather unexpectedly became the president of Mauritius, an island in the Indian Ocean a few weeks ago. Dr Ameenah Gurib-Fakim is the first woman to have been elected by parliamentarians to the position. She tells Jo Fidgen that it came as a big surprise, two years earlier than planned.
Totó La Momposina is a legend in her native Columbia, and the winner of many awards. She has dedicated 60 years to collecting and performing the traditional songs of Columbia's Caribbean coastline. Totó has always performed with family - she began as a child in her mother's dance troupe - and these days, her grand-daughters are her backing singers. She met Outlook's Nicki Paxman, with her grand-daughter Maria del Mar translating.
For many years, it was very hard in the Kingdom of Bhutan to talk about HIV/Aids. It was a taboo subject. The first case was reported in 1993, and there are still only 403 known cases - but because of the culture of shame and secrecy, the real figure could be much higher. But in 2011, something very significant happened. A young Bhutanese couple courageously decided to announce to the entire country that they were HIV positive. In the first of a series of reports from Bhutan, Outlook's Candida Beveridge went to meet them.
(Picture: Dr Ameenah Gurib-Fakim, the new President of Mauritius. Credit: Mohammad Yasine Mohabuth)
Last on

Broadcasts