Main content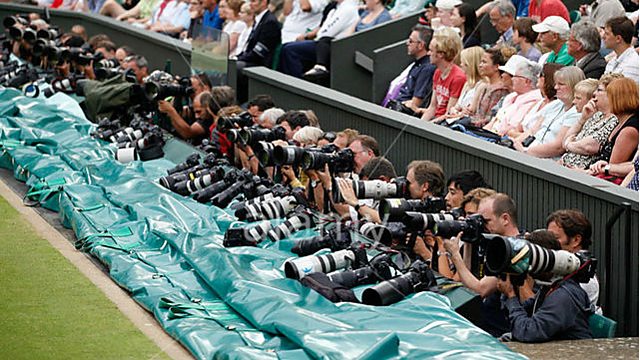 Inside the Photo Pit
An army of 200 photographers line the courts standing in pits inches away from the world's best players.
The objective, to take the perfect picture and get it put on the sport pages on national newspapers in your country and online too.
So how difficult is it in a climate where most people have smartphones and can upload photos instantly on social media, and what is it like inside the photographer's pit.
Paddy O'Connell's been speaking to the man who captured the 2014 Wimbledon Photograph of the Year.
(Image: Wimbledon Photo Pit and Andy Murray. Credit: Toby Melville/AFP/Getty Images)
Duration:
More clips from Sportsworld